The Pinacoteca Manfrediniana is named after the marquis Federico Manfredini (Rovigo 1743 – Campoverardo 1829).
He created a unique collection of paintings and printed images during his existence, first at the service of Tuscany's Grandukes and then during his retirement years in Veneto countryside, where he lived since 1811.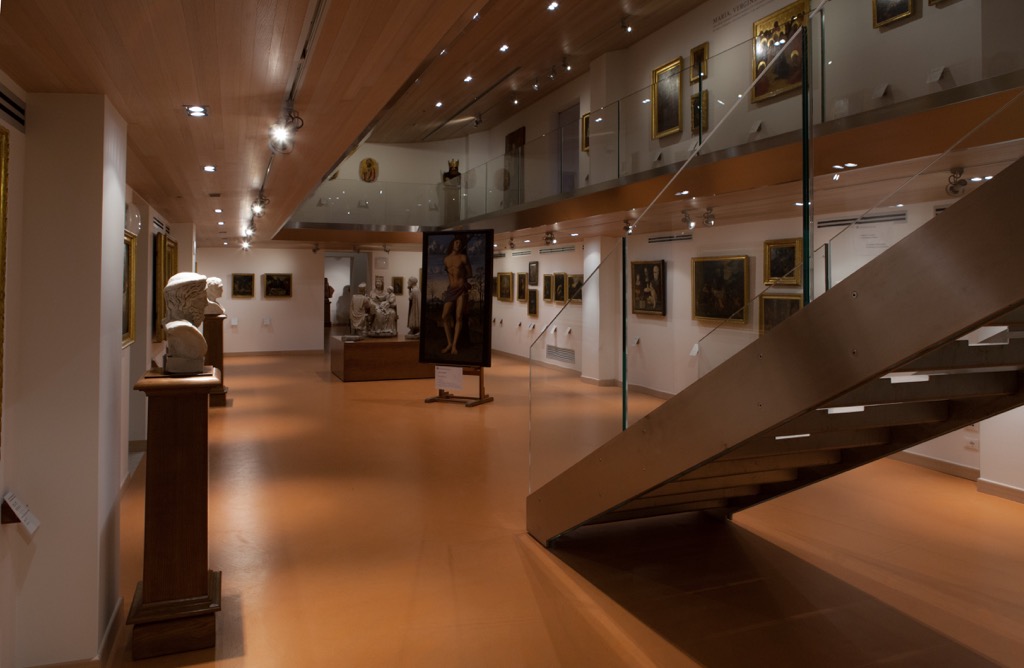 Since he had no family of his own, he decided that his inheritance had to be divided between his grandchildren and relatives, but by bequest he wanted most of his paintings to be preserved as a whole in the Patriarchal Seminary of Venice.
It is very likely that Manfredini took this decision because of the esteem he placed in the patriarchs of Venice: Giambattista Ladislao Pyrker and Jacopo Monico. Certainly, his friendship with the canonic Giannantonio Moschini was fundamental too.
He was an erudite and passionate art lover that protected the Venetian historical and artistic patrimony by saving in the Seminary part of what the Napoleonic confiscations did not assign to the new public museums or to the antique markets.
IT BECOMES THE DIOCESAN MUSEUM
Thanks to other donations that the Seminary received, the Gallery has been enriched with new works of art. Today it exposes to the public 89 paintings, including works by Vivarini, Bellini, Cima from Conegliano, Bassano, Bordone, Lippi, Beccafumi, Allori; examples of schools of painting from central Italy and from Northern Europe; ancient copies of paintings that are now exhibited at the Musée du Louvre and at the Ermitage.
In the museum halls you can also admire bas reliefs and sculptures from 13th to 19th century. It is of particular interest the sculptural group of the Adoration of the Magi (about 1230) and Alessandro Vittoria's terracotta busts.
In 2019 the Pinacoteca became the Diocesan Museum of the Patriarchate of Venice. This is an additional sign of the importance that the "pole of the Salute" took as the heart of the cultural proposal of the Venetian Church.